Role Play Games are one of the most popular video game categories around the world. Is often regarded as the best genres since, it offers more bangs for your buck when it comes to story, playtime, and commitment. As the name implies you get to play the role of a character you don't get to be in real life such as an adventurer, a warrior, a wizard or something else. Since the early days of NES, these games have been top-rated, now in 2018 with Android being the OS of choice of most smart devices out there RPGs have gained new notoriety.
The digital era has allowed Role Play Games to make the leap from the old tabletops and dices to smart devices and mobile. In the past, the offer of these games was limited to particular franchises that are still present in most consoles, in the mobile era there a lot more options to let players live an epic fantasy. Many of these games take the player to deep space, the far-flung future or to other planes of existence to tell intimate storylines, full of character-driven narratives. Gamers can still get their fair share of old-school dungeon crawling games, but there is also a lot of experimental indie titles to live an adventure.
Trimming Down the Candidates – The Best RPG Games on Android
Novice gamers willing to experience an adventure on a big scale can never go wrong with an RPG. The Google Play Store is brimming full with a lot of options to get started, many of them exclusive to the OS. Narrowing down the list of choices for this guide was very difficult when you consider that there are almost 300+ games found in the platform with more developers offering their products in the store each passing day.
What criteria was used for our choices? Simple, we went with a few popular options that we liked in our mobiles, as well as small-scale indie titles. What makes an RPG worthwhile in our eyes is not how outstanding the game across the media. Other factors have influenced our decision such as replay value, state of completion and how much money the game actually requires to be engaged completely.
Make sure to test some of these. They are pretty solid entries in the Android catalog:
1. Exiled Kingdoms
Download from Google Play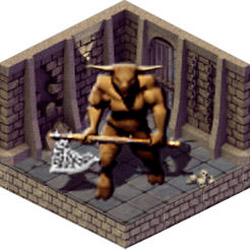 Exiled Kingdoms is one of those rarities found in modern mobile gaming: a complete video game that can be actually played for free without the need to spend a ton of money for power-ups or add-ons. The game itself is an action-driven, single-player RPG game where the gamers embark on a quest with no party and relying mostly on their wits and their ability to learn by trial and error, like the old Zelda games. Your adventures will have you interacting with a lot of characters, and you will spend a lot of hours completing missions and finding items.
The mechanics behind the Exiled Kingdom make it attractive on account of having each one of your actions affect the plot of the game. You can choose to play it safe, or you can take some risky choices and learn about the consequences of your actions. The basic download grants the player with the full game and nearly 30 hours of gameplay spread across 29 separate missions in 30 different areas of the map. The premium option unlocks a bigger map and more missions to play for more hours. You won't experience in-game ads as you play either, making Exiled Kingdoms one of the most solid entries in this list.
2. MARVEL Future Fight
Download from Google Play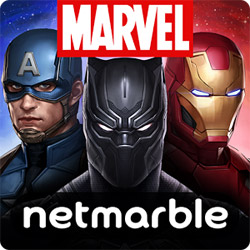 Almost anything related to Marvel Comics is a gold mine these days. From films to video games we can't get enough of these characters, and video game developers know it. Marvel Future Fight has a lot in common with one of the most popular video games of the brand previous to the MCU era: Marvel Ultimate Alliance. In Future Fight, we to pick our team of heroes and deploy them on missions that can go any way we choose to. Following the basics of MUA, the characters can interact among themselves to create more efficient attacks and pass mission more efficiently.
While the main plot of the game involves Thanos and the Infinity Stones, the course of the story will be determined by your actions. There is a multiplayer mode that allows you to form a party with your friends online and embark on a quest on your own, or fight with other teams to test your mettle. The game itself is free to play, it doesn't have any in-game ads, and each character comes with a few basic abilities that can be upgraded with in-app purchases, as well as improvements in their looks.
3. Shadowgun Legends
Download from Google Play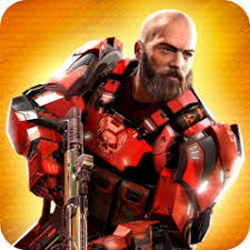 Shadowgun Legends is the oddball option mixing the best elements of a plot-driven RPG with the mechanics of a First Person Shooter game. In this game, the main character is living in a dystopian world where he has to fight big battles and scale positions by earning specific titles. Like other games on this list, this one is best suited for single players. The main attraction on the game seems to be a vast catalog of weapons and equipment that you can have at your disposal either by searching for it or paying for it using the in-app purchase system.
The map of the game is pretty big and worth exploring. While there is a reward system that allows players to collect earnings after each mission, the game itself doesn't seem to reward in the same way those who "cheat" by buying the extra items in the app store to those who collect their stock with hours of dedication. Shadowgun Legends can be downloaded for free, it has limited ads between transitions on missions, and you will need to spend some money if you want a solid arsenal.
4. Reigns: Game of Thrones
Download from Google Play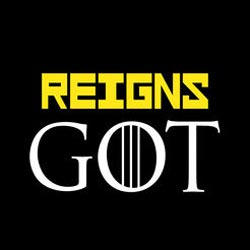 You have to hand it to developer Nerial: they certainly know how to make something as basic as swiping a card interesting. Yes, you read that right: Reings: Game of Thrones is not played by hordes of characters killing each other in turn-based confrontations. This peculiar RPG takes you for a ride on the Seven Kingdoms of Westeros through the fiery visions of Melisandre, the Red Priestess. You will be offered diverse options that will determine the actions of the characters at your disposal, and you get to explore a series of alternate visions of Westeros and everything that happens on it. The scenarios explored paint a picture on how things might go down if popular characters like Jon Snow, TyrionLannister, Rob Stark Stark, or any other claims and hold on to the Iron Throne.
As the keeper of the destiny, you will have to face a series of challenges that will affect the outcome and steer the balance between the needs of the people, the priests, the politicians, the nobles, and of course, the Night's Watch. The only action you need to take is to swipe left or right to make your choice. All the character face a set of unique challenges, as you play you will get the chance to unlock other favorite characters to unveil their final destiny. This simple, yet, the entertaining game has no free edition, but you can buy a near-complete version of the game for $4, and you can go ahead on it with a few in-app purchases, or you can choose to endure the game on your skills alone.
5. Day R Survival
Download from Google Play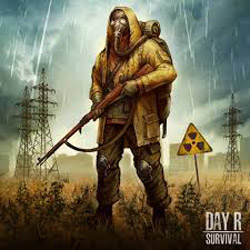 Day R Survival premise is based on a post-apocalyptic scenario in the USSR. This RPG has been programmed to answer the question "what would you do if you woke up the sole human being on earth?" Unlike most pieces of fiction that have explored this topic previously, you will have to deal with real consequences. You will have to shape your character to survive and learn how to deal with problems like radiation, hunger and all the health issues that could affect t a human being in such a scenario.
The story will progress as you learn to survive in this brand new world. You have to choose to explore nearby locations, but the map itself is designed to cover the full extent of the former USSR so that you can explore cities, suburbs, towns and more. The game will increase the difficulty level as you get far away from your starting point. This exciting game contains a few ads between missions' transitions, and there are a few in-app purchases that can help you out in some challenging tasks. Other than that, the game is a free download.
6. Monster Hunter Stories
Download from Google Play


It's easy to disregard The Monster Hunter series as a rip off of Pokemon, but the reality is that this is well regarded for being aimed at hardcore JRPG games. The Android version of the game is a port of the last 3DS entry of the saga, and one of the most fan-accessible games for newcomers to the saga. In this edition of the game, your character comes from the Rider's Village and has the ability to bond with the titans of the Monster Hunter universe. Your main quest is to search and locate monster eggs that need to be hatched and befriend.
You will face enemies following the classic turn-based battles that require you to have full command of your monster strengths, as well as knowledge of your enemies' weaknesses. While this port to Android doesn't have Amiibo support like the original 3DS release, it more than makes up for it for being one of the most durable games with endless hours of gameplay and a lot of replay value. You can buy the full version of the game for $20 in the Google Play Store, it has no ads, and you don't need to buy any additional add-ons to enjoy it.
7. Planescape: Torment Enhanced Edition
Download from Google Play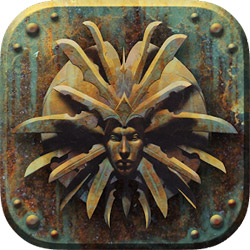 Planescape: Torment offers one of the hottest takes on a modern RPG game by taking the essential elements of Dungeons & Dragons and Tolkien mythology about middle earth fantasies and placing them in off-world scenarios where players can explore a vivid extra-dimensional city known as "The Sigil, the City of Doors."
The basic premise of this game is to have your character search for answers to regain his memory and answer profound physiological questions about the nature of humanity. While you begin the game on your own, you will be able to form a team of companions more akin to weird misfits than brave warriors.
This edition of Planescape is a straight up port of a PC game found in Steam. The enhanced version of the game costs $4, has no ads, and doesn't touch any of the exemplary aspects related to story and dialogue that are a staple of the game.
8. Heroes of Steel RPG
Download from Google Play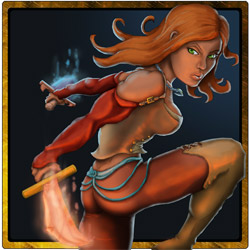 Heroes of Steel has such a basic premise that the game can't be recommended for those who look for enticing plots in their RPGs. The game, however, offers one of the most insightful battle systems based on the weakness and strengths of the characters available to play. You will have four heroes at your disposal at the beginning of the game. You will learn the details about your mission which is essentially protecting humanity. Each one of the characters offered at the beginning of the game has a set of unique talents that can be used to counter all the different types of enemies found in the game.
You need to learn how to handle commands efficiently to use each one in the situations where they are required. Beware though: you will face enemies with demonic powers while others will have magic at their disposal. The heaviest RPG elements of the game are figuring out the strategy to beat all the enemies. The game is well regarded as one with the most responsive controls of any franchise out there. Heroes of Steel is a free download with no ads that can be improved by a few in-app purchases.
9. King of Dragon Pass
Download from Google Play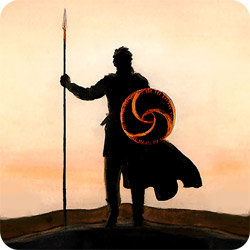 King of Dragon Pass is a very intriguing game that mixes elements of empire-building strategy games as well as RPGs. You play as the leading character of a fledgling clan council. Your mission is to lead the people under your command to stake a claim on their own for the lands surrounding the infamous Dragon Pass.
Some of the tasks you have to handle are to keep the population of your clan evenly numbered, as well as do the farming to secure food and exploratory expeditions that you need to increase your lands. You have to manage to pull off this mission as you defend your fellow countrymen from invading neighbors.
The game stands out stands out because it has programmed with almost 575 interactive scenes that illustrate the number of problems regarding morals, religion, and diplomacy. In Kings of Dragon Pass all your actions bear consequences, so be mindful of your choices as you play. You can buy the full version of this app for $10 and get the whole experience in one sitting with no ads, and no additional add-ons.
10. Kush Tycoon: Pot Empire
Download from Google Play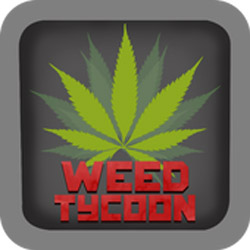 No, that's no typo on the title; this is an actual game where you will build an empire using Marijuana as your token of trade. And you will have to do all the work it comes with making an empire on your own! This plot on this RPG goes in accordance to your actions and choices. You will have to sow your cannabis, harvest and processes it. While the game may sound like it's treading on the fine line of the law, it's actually a very educational experience where you'll find yourself immersed in the botanic world.
Once you harvest your product, you will have to deal with mafia enforcers and police officers. The game itself offers a different perspective on by allowing the player to learn about all the different types of pots out there, as well as the seeds and fertilizers needed to get the right product. Kush Tycoon: Pot Empire is game focused on the proper use of cannabis as a medicinal plant. It tests your moral grounds by placing tempting offers in front of you that you can take or turn down. The game can be downloaded for free without ads, and you will need to buy the supplies to grow your empire with a few in-app purchases.
11. The World Ends with You: Solo Remix
Download from Google Play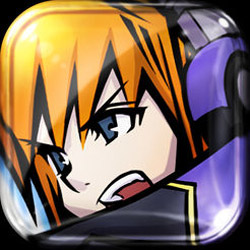 The World Ends With You: Solo Remix was a top-rated game in the Nintendo DS, Square Enix developed it. This new port for mobile devices is a straightforward adaption of the same game for a new generation of players. The game itself it's well known for having a unique style, very dark and brooding. The overtly complex RPG is sure to please very demanding gamers who need the challenge to feel a rush.
The game begins with Neku, a young man confined to the Shinjuku district on Tokyo. He must fight for his life in an illegal contest called "The Reaper's Game." The game features one of the most dynamic touchscreen combat systems conceived to this date. It also has one of the most compelling soundtracks ever composed for an RPG as well as a signature visual style that will surely grab your attention if you don't know the game by now. Since this port is an adaption of the console version is sold complete for $18 with no ads, and no need to any in-add purchases.
12. KingsRoad
Download from Google Play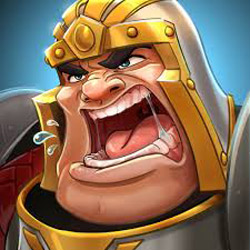 Another old-school dungeon-crawling game, but very solid like few others in the genre. KingsRoad allows players to choose a unique character from three guilds of warriors found in the game: an archer, a knight or a wizard. They are all packing different skills, and your actions will determine the future of the adventure as you make progress. All warriors have different options to become more powerful as they advance: wizards can collect as many powerful spells as they need to face powerful enemies in the future. Knights can obtain new and improved weapons and armor to fight more efficiently. Archers can improve their skills and use different arrows to face their enemies.
The RPG elements of the quest are centered in finding the items or solving the puzzles that allow you to advance in the game — the number of maps increases as you go deep in the dungeon, giving players the option to keep going and never get bored. KingsRoad is offered as a free-to-play game with no ads and a few in-app purchases to enhance the abilities of your warrior as the enemies become tougher to beat.
13. SoulCraft
Download from Google Play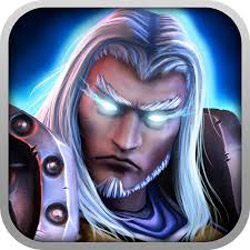 We avoid recommending half-finished games, but with SoulCraft we are willing to make an exception since this is, without question one of the best RPGs games that can be played on Android. You will play the game as an unnamed angel whose mission is to face the end of days as humanity knows them. You will have to fight hordes of demons as you protect people or other angels placed under your care. The game is offered as a free-to-play game with a few ads and some heavy in-app purchase options.
SoulCraft is still releasing new chapters every once in a while, but it has earned a place on the list because it has one of the best graphics found for mobile games to this date, as well as one of the most solid gameplay found in a mobile game. Players can choose between five different game modes to handle quests or focus solely on the action aspects of it to train. There is also the option to play in diverse locations all over the world where the end of the world is coming such as New York City, London or Egypt.
14. Crashlands
Download from Google Play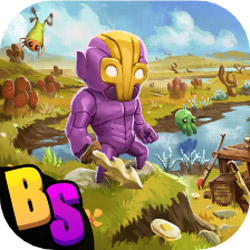 Not to be confused with the Borderlands franchise, this game offers an intergalactic adventure that takes your character off the earth into a very hostile environment. You become Hewgodooko, a delivery man who gets stranded on an alien world and has to fight his way out there. Lucky for you, the character has everything that surrounds him at his disposal to win by using the basics of building games such as Minecraft.
Hewgodooko can use anything in the environment to create constructs that make his life easier. Your interactions with other characters can be beneficial as you advance. You will need allies to complete some quests or solve some puzzles. Defeated enemies can become allies, and even wild creatures can be tamed. Lucky for you, Crashlands is sold complete for Android for $7, it features no ads, and it has limited in-app purchases.
15. Evoland
Download from Google Play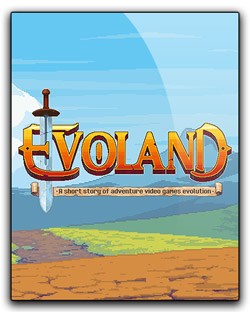 The name of the game evokes what it's all about, and you get to experience it as you play. Evoland begins as your basic RPG with a lot of adventures for the player to engage. As you advance missions and make the world surrounding you a better place, you will see how your actions affect your surroundings for the better as the game upgrades the graphics pallet and begins to looks better.
Eventually, Evoland makes a full transition from 2D environments to 3D making this one of the most unique visual adventures found in an Android game. From the retro-filled scenery of the beginning to the beautiful 3D renders obtained as you play, the game involves evolution in every single action you do as well as every new piece of gear or weapon you wiled. Such a unique adventure is reasonably priced at $5 for the full game experience with no ads and no in-app purchases.